Eli's Home Page | Press Page | Eli On The Web | Eli's Porfolio| Eli on TV | Eli's Hangouts | Eli's Rising Star Reiki Parlour | HALL OF FAME | Upcoming Events | Eli's Dog Log



Eli in the NY Post, March 4, 2012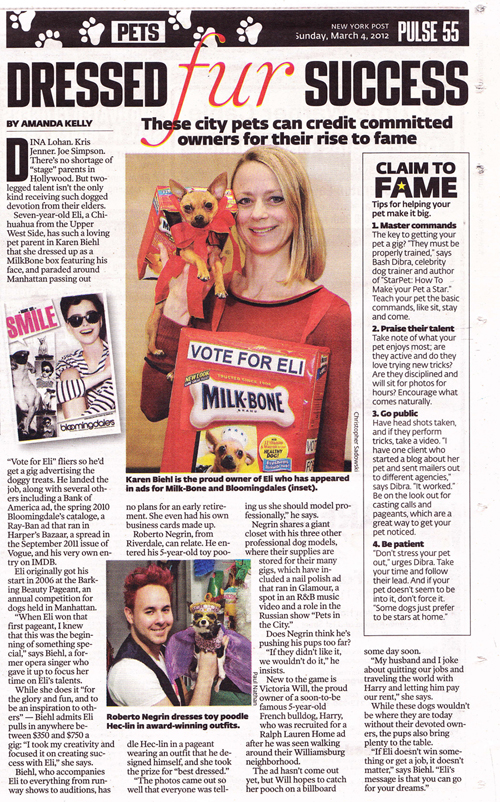 Read article here!

Eli in the NY Post, January 15, 2012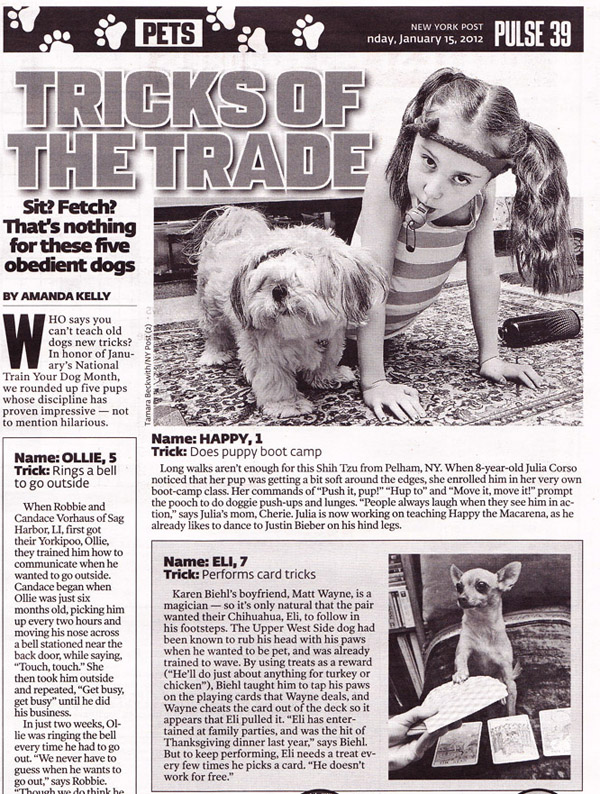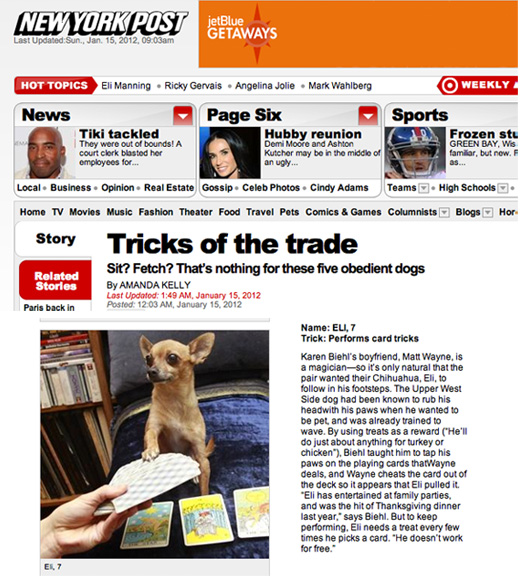 Eli in the February 13 & 20, 2012 Anniversary Issue of The New Yorker Magazine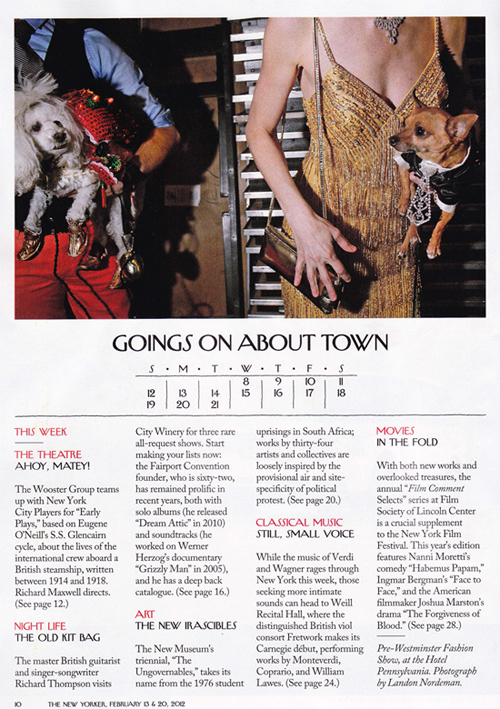 Eli in February/March 2012 FIDO Friendly Magazine: Barking Into Show Biz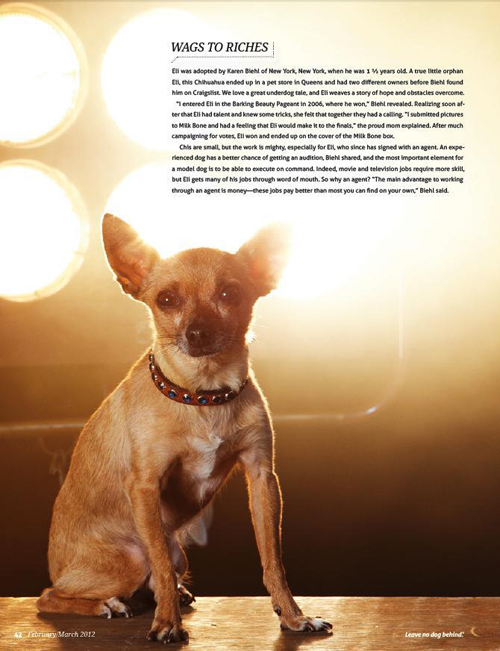 Outtake from FIDO Friendly Shoot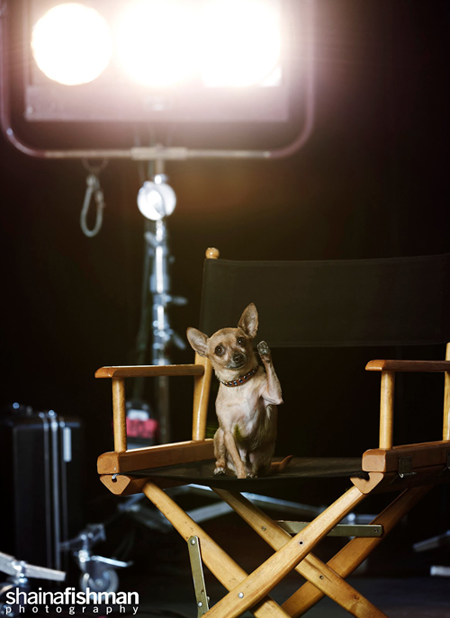 Photo: Shaina Fishman Photography


Article by Dorri Olds re Eli's charity work Eli in Petside.com , February 6, 2012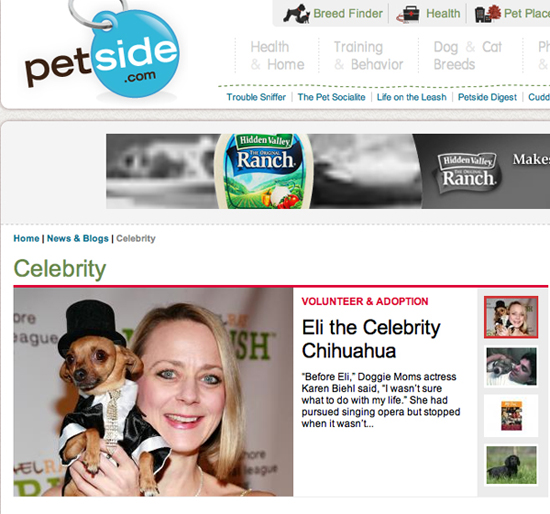 Read full article here!

Eli in Pup Culture Magazine, wearing Hec-Lin Designs, February 2012 Issue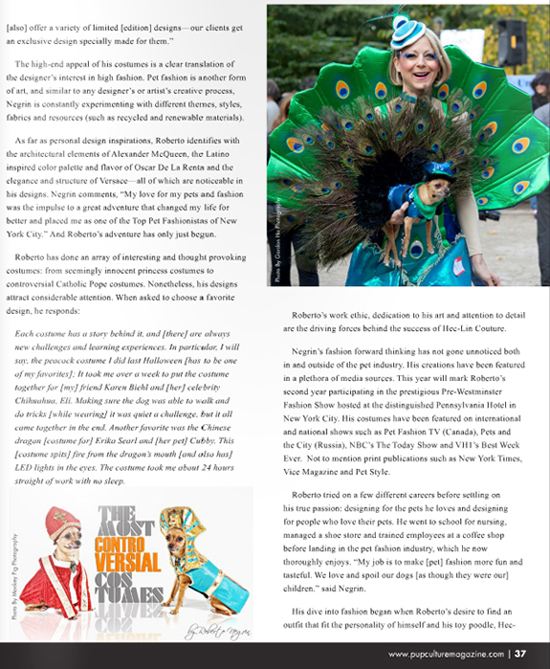 See article about Roberto Negrin's Designs here
Eli on CBS News' Coverage at the Pre-Westminster Fashion Show, February 10, 2012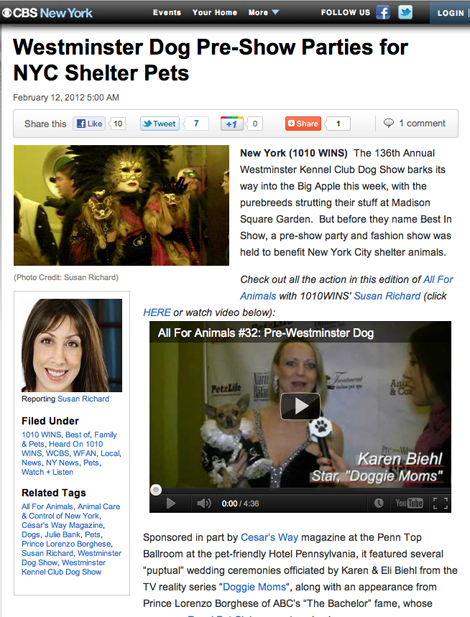 See article here
Eli on Style Goes Strong, February 14, 2012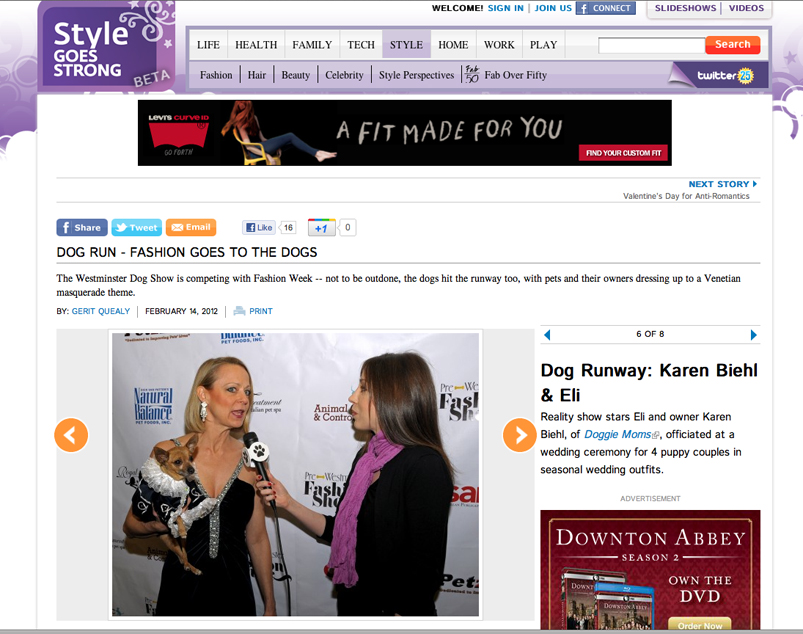 Karen Biehl talking about Eli and animal love on internet radio show
Working Things Out with Diana Navarro, February 14, 2012


Listen to "For the Love of Animals" Interview Here!
Eli on Profoto Presents Mary Ellen Mark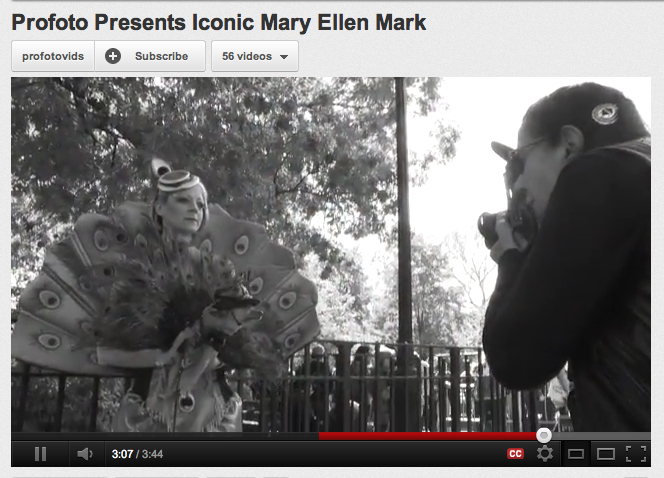 Watch Interview and Photo Shoot Here (Eli is from 3:00 - 3:15)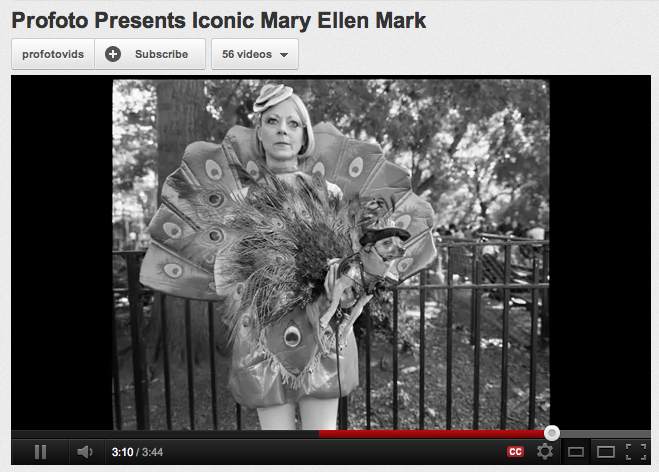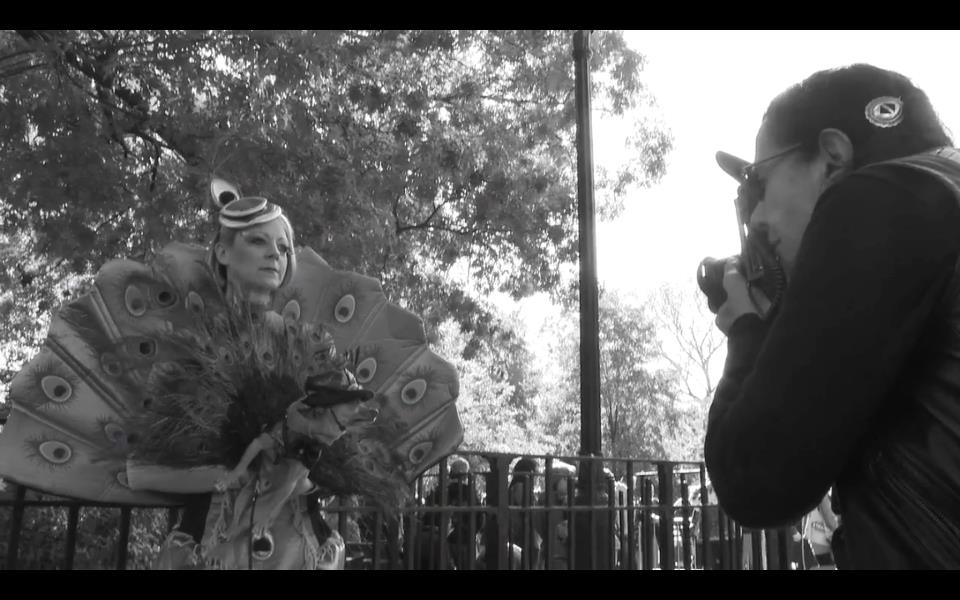 Copyright 2012 Karen Biehl
Return to Eli's Home Page